PAVER SEALING COMPANY IN POINT PLEASANT BEACH, NJ
We Make Paver Sealing Easy As
Prepare
Before pressure washing any area, it is essential to prepare the site to ensure the best cleaning results and to protect the area from damage.
Pressure Wash
Deep cleaning of pavers and removing any dirt, stains, moss, fungus, and algae before sealing is essential to ensure the seal's longevity and the pavers.
Paver Repair
Pavers may have settled unevenly over the years. Let us repair such areas.
Sanding
Using the best polymeric sand on the market, we will fill the joints to the proper level to prevent weeds and solidify pavers.
Paver Sealing
Sealant will enhance the color, protect from the elements, and lock in the sand.
Honest Remarks
From Your Neighbors
Thank you for always doing such a great job! They also sealed my brick paver driveway and patio and they look better than when they were new…. Thank You ?
I have used Pfeifer landscaping for years and I'm now interested in a paver project this coming spring in Pt. Pleasant Beach. I like them so much I've even tipped off my brother in Belmar to do the same.
NJ Paver Sealing is terrific. My pavers have never looked better! They look great.
Inside of 3 weeks I noticed the difference of having a professional handle the responsibilities. From the health of the pavers to the sealing added to them, the patio pops more than it ever did before. Now there is no better feeling than pulling into the drive way.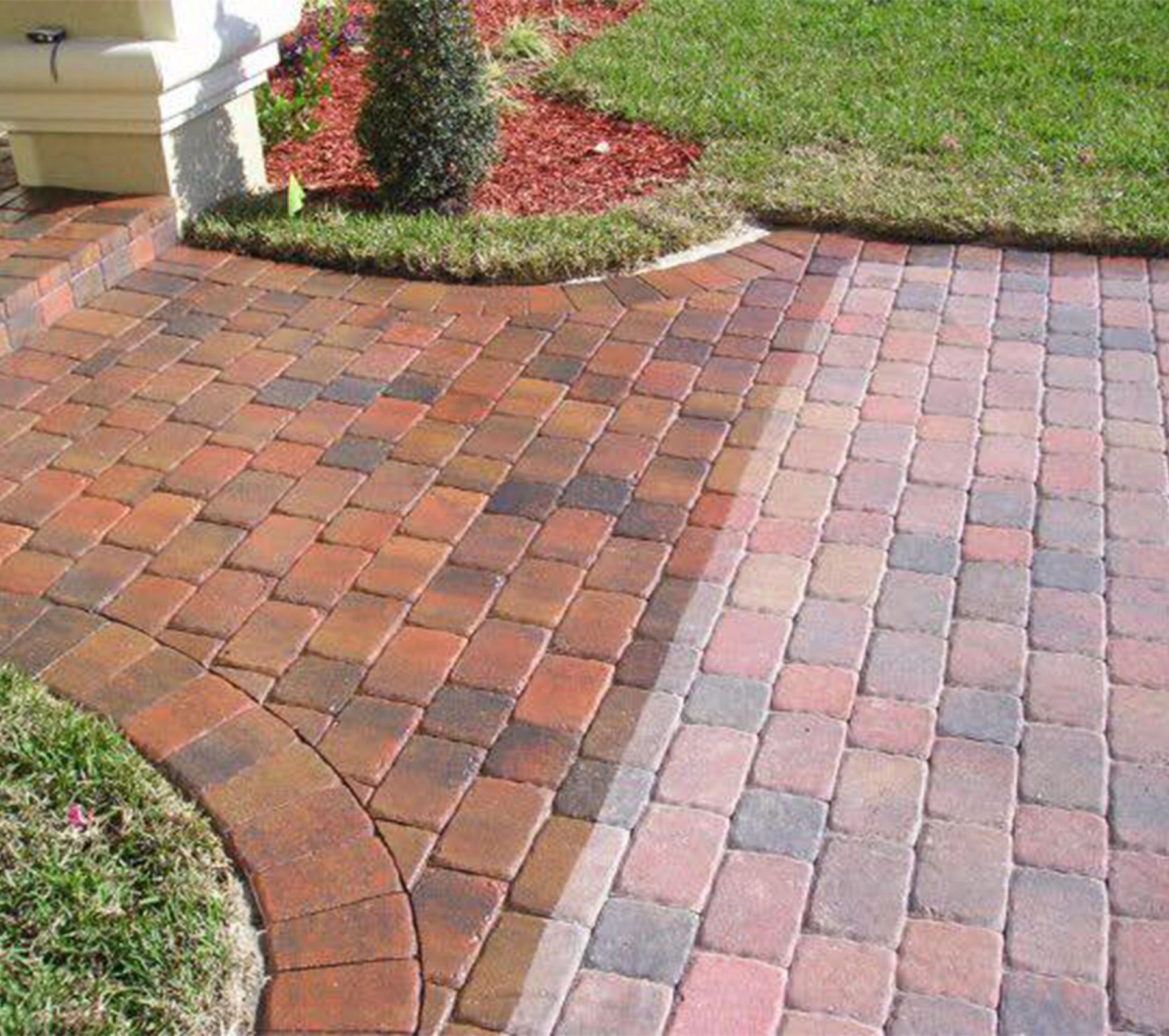 Frequently Asked Questions
Will cleaning stop weeds from growing in the joints of my pavers?
Our multi-step process will greatly reduce growth for years to come.
How long does it take to clean and seal my pavers?
The entire paver restoration & sealing process is typically 2-3 days.
What are the benefits of paver sealing services?
Paver sealing services protect against stains and deterioration and guard against weed growth, insect infestations, and weather damage.
How much will paver cleaning services cost?
We need to see your pavers to provide an accurate quote. The square footage, degree of difficulty, the condition of the pavers, and other factors determine your quote.
Are paver sealing services safe for my family and pets?
Yes. Paver sealing services are non-toxic and safe for your family and pets.
Can NJ Paver Sealing remove failed sealer?
Yes, sometimes homeowners or unqualified workers applied the wrong product or didn't apply it correctly. We can strip those pavers so you'll have the best results when we are finished.
Why Choose NJ Paver Sealing Over Other Paver Sealing Companies?
NJ Paver Sealing is an excellent option because they provide top quality services that are tailored to fit every customer's needs. We use only the best materials, tools, and processes to create beautiful outdoor spaces that will stand the test of time.
Quality Workmanship
We provide comprehensive paver sealing. Our dedicated team has the knowledge and experience to bring your dream to life.
Expert Advice
With many years of experience in the industry, our team is here to help you find the perfect solution for your paver sealing needs.
Flexibility
With flexible schedules and customized services, NJ Paver Sealing makes it easy to maintain pavers for your home.
Quality Materials
At NJ Paver Sealing, we use only the finest materials and quality products to ensure your pavers look great for years to come.
Competitive Pricing
Our pricing makes us the best value for your money. We can work with any size budget to satisfy your paver sealing needs.
We Only Deliver
The Best!
Your pavers deserve the best, luckily, we can give it to them. Our comprehensive paver sealing process will revitalize and strengthen your pavers!
Extend the lifespan of pavers
Restore the beauty of pavers
Strengthen Pavers Against Elements
Working With Us Is As Simple As 1, 2, 3
Curabitur suscipit lacus non ultricies interdum. Pellentesque habitant morbi tristique senectus.
Request a free quote
Contact us today by filling out the form on our website and we will get back to you as soon as we can.

Schedule a date
Schedule a date that works for you and we when the time comes we will load our truck and be on our way!
Relax while we do the work
You can relax while we work on restoring your pavers natural beauty and apply a sealant that will make them last for years to come.
We Only Deliver The Best!
Leaving your paver sealing maintenance duties can cause them to become covered with dirt, debris, and even weeds. The dirt and debris can eventually clog the pavers, making them difficult to clean and creating an unpleasant appearance. The dirt and debris may trap moisture, leading to moss, mold, and mildew growing on the pavers and causing discoloration and staining. NJ Paver Sealing can restore the look and feel of your paver by providing our paver sealing services. Our team uses the best in high-pressure washers, and specialized sealants to effectively clean and restore your paver.
The primary benefit of having your pavers professionally cleaned and sealed is to protect them from dirt and debris and to preserve the beautiful colors and textures of your pavers for years to come. NJ Paver Sealing's paver sealing services will prolong the life and beauty of your pavers, making them look great each time you admire your outdoor living space. We look forward to bringing your outdoor patio, walkway, or patio space back to life with our professional paver sealing services. 
Increases the durability of pavers against everyday wear and tear.
Enhances and restores the natural beauty of pavers.
Repels mold, mildew, and oxidation from concrete pavers.
Enhances the aesthetic look and increases the value of your property.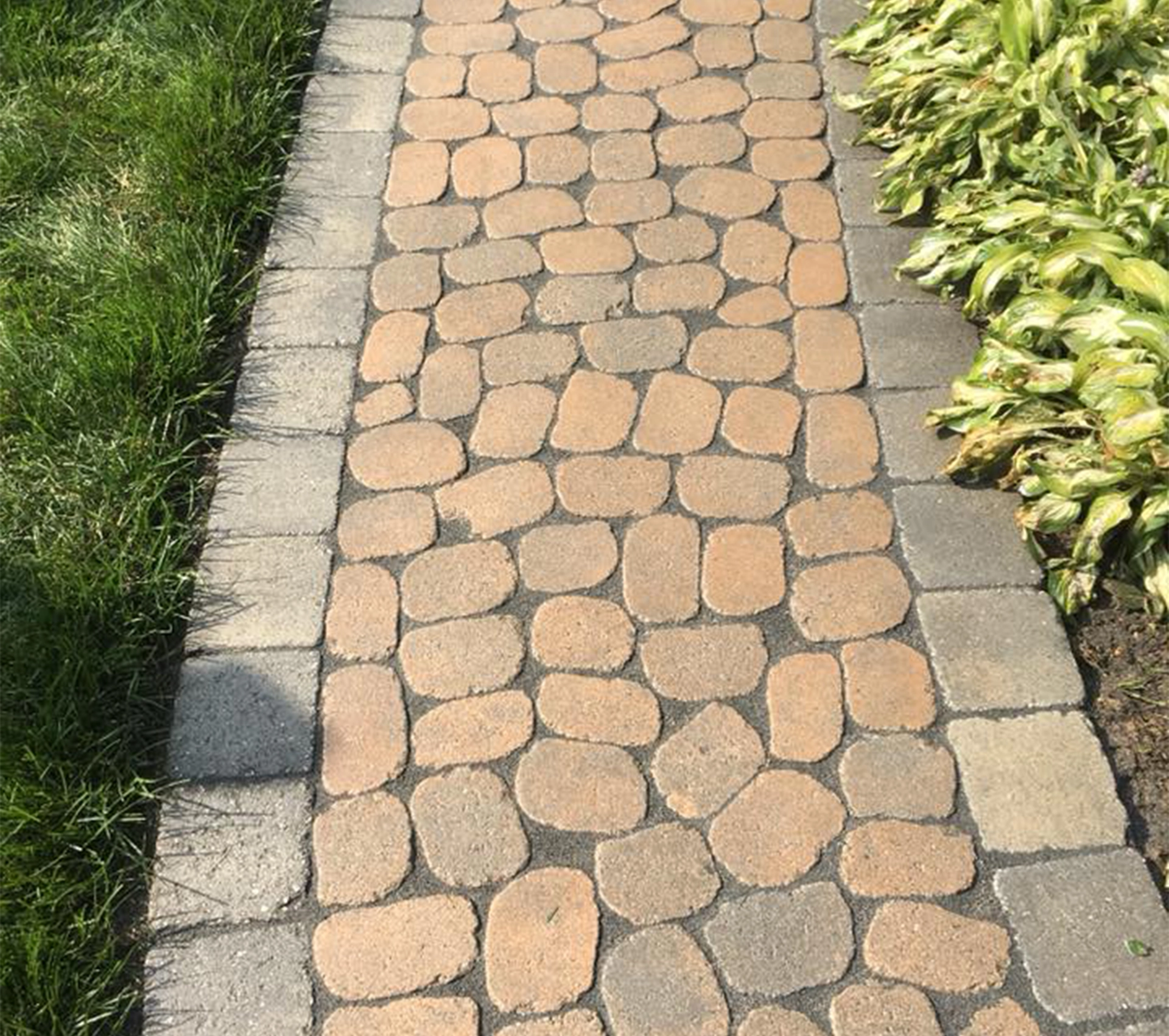 We Are Committed To Your 100% Satisfaction
Paver sealing involves pressure washing the surface to remove dirt, grease, and other debris, followed by applying a sealer to protect the surface from moisture and the elements.
Paver Sealing in Point Pleasant Beach, NJ
NJ Paver Sealing offers paver sealing services to help protect and preserve your walkways and patios for years. We use a professional pressure washing system to remove dirt and debris from the pavers. Afterward, a specialized sealant is applied to protect your pavers from staining, fading, cracking, and deterioration. Our sealant is mildew resistant, so your pavers will remain to look clean and beautiful. NJ Paver Sealing uses quality sealant specifically designed for concrete, bluestone, limestone, and other specialty paver materials.
The sealant will protect the pavers and help them last longer while creating an enhanced finish that creates beauty and sophistication in your outdoor space. Our sealant also prevents weed and grass growth, making your outdoor area easier to care for and maintain. NJ Paver Sealing puts great care into each paver sealing job we do. We tailor our services to meet our customers' unique needs and guarantee the job's quality and longevity. Whether you are looking to restore the original beauty of your paver walkways and patios or want to protect and extend the life of your pavers, we have the expertise and experience to help you.
Improved appearance of your property and increased curb appeal.
Enhanced protection and durability against weather, foot traffic, and wear.
Renew the look by removing dirt, moss, and grime.
Prevention of cracking, fading, and other common damage.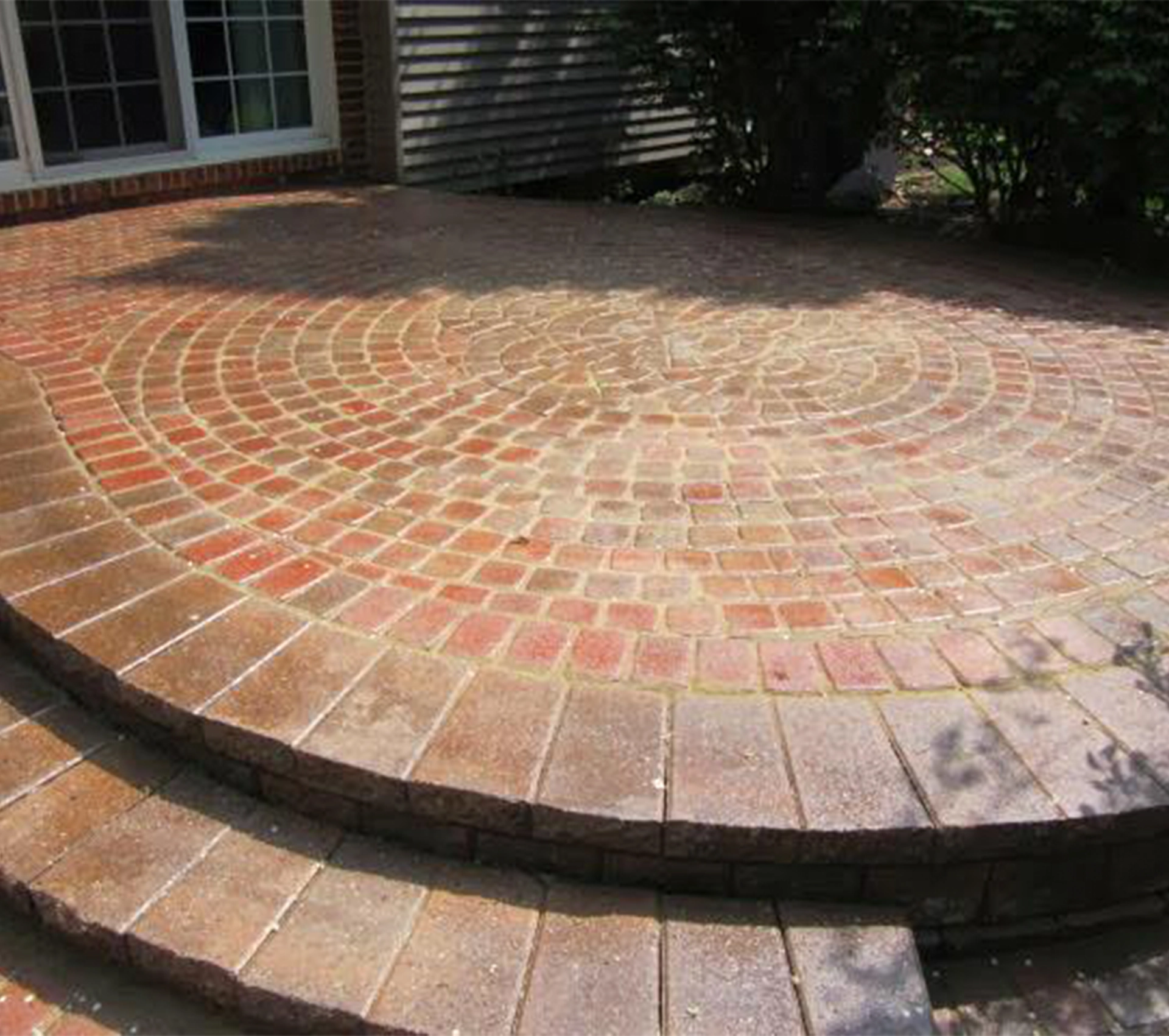 At The End Of The Day, Here's What You Can Count On From NJ Paver Sealing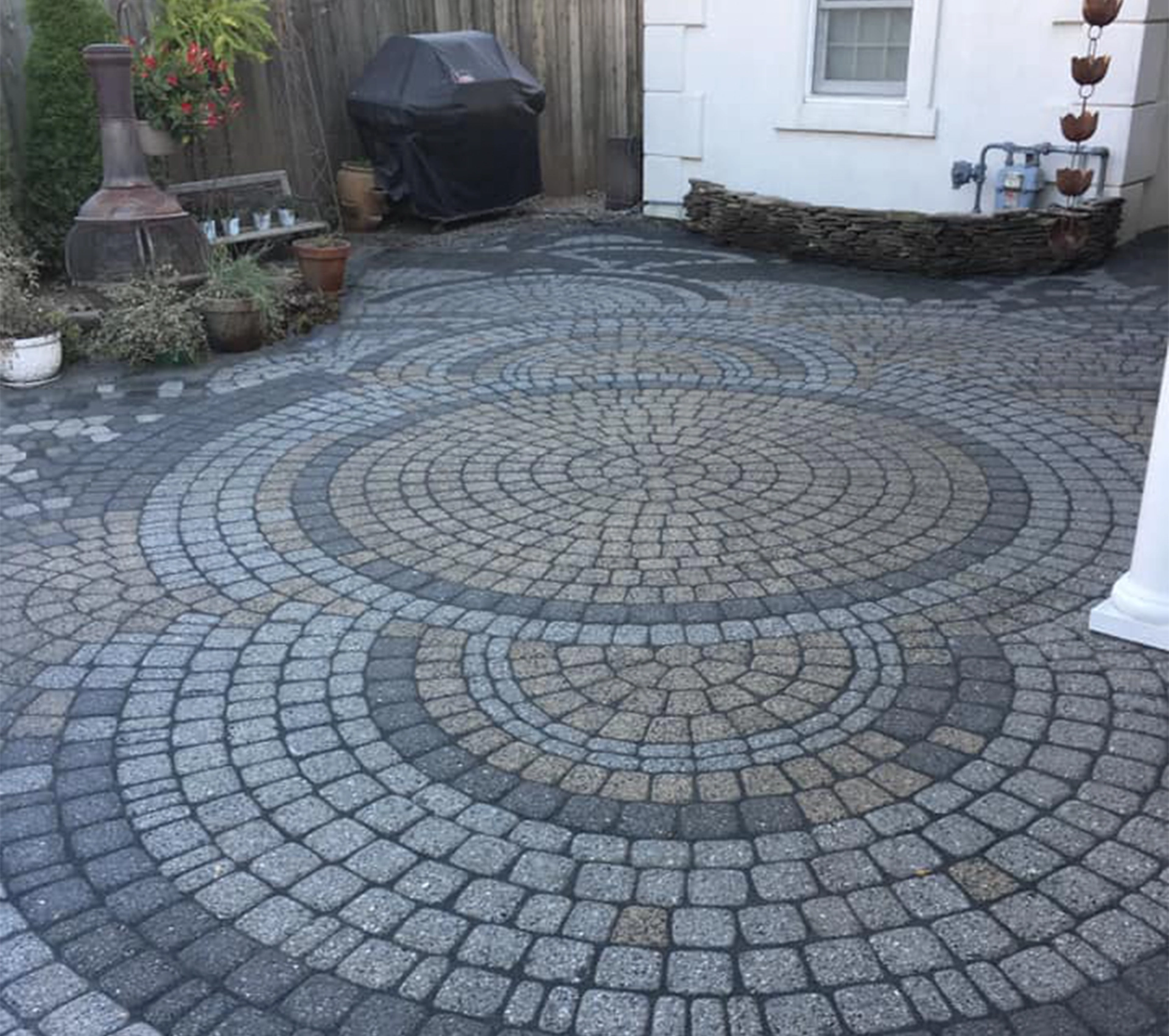 Expert Paver Sealing Services
At NJ Paver Sealing, we offer excellent paver sealing services that you won't get anywhere else. Utilizing specialized equipment and a proven cleaning process, our team will restore the beauty and integrity of your paver pathways and patios with pristine results. First, our team thoroughly cleans the project area by removing dirt, debris, and weeds as needed. We then use a high-pressure machine to ensure your pavers are completely clean. All unwanted vegetation is eliminated after cleaning, and any necessary repairs are completed.
Finally, we apply a protective sealer to your pavers to prevent water, oil, and dirt from penetrating the surface. Our sealer is designed to help retain the pavers' original beauty and to resist fading and staining. The results of our paver sealing services will leave your outdoor space looking brighter, cleaner, and more appealing, which is why homeowners trust us for all their paver needs. NJ Paver Sealing uses the best polymeric sand to fill the joints. We'll be sure to fill the joints to the correct level, which is essential to stabilize your pavers and prevent weed growth.

With NJ Paver Sealing, you can rest assured that you're getting reliable, experienced service with long-lasting results.
Prolonged non-slip surfacing and improved safety.
Prevention of damage caused by weeds or algae growth.
Sealing the pavers' surfaces blocks stains, spills, and water damage.
Enhances the vibrancy and color of your paving stone.
Paver sealing is essential in maintaining the condition of your patio, walkways, driveways, and other paved surfaces. Cleaning and sealing your pavers can significantly extend their life and keep them looking sharp. Professional paver sealing services from NJ Paver Sealing is your best bet for ensuring your pavers are correctly cared for. The expert team at NJ Paver Sealing has years of experience in paver sealing. We use special tools and techniques such as pressure washing to safely remove dirt, grease, grime, and other contaminants from the pavers.
Once the restoration process is complete, we will use an advanced sealant to protect the pavers from future stains and fade due to sunlight and weather. The sealant will also make it easier to keep clean and maintain a bright, attractive appearance. With our dedication to customer satisfaction and commitment to the highest standards of quality, you can rest assured that your pavers will be in the best shape possible for years to come. Contact us today to learn more about our paver sealing service and don't forget to enquire about your free estimate.
NJ Paver Sealing
Phone Number:
732-800-6085
Address:
610 NJ 88 Point Pleasant, NJ 08742